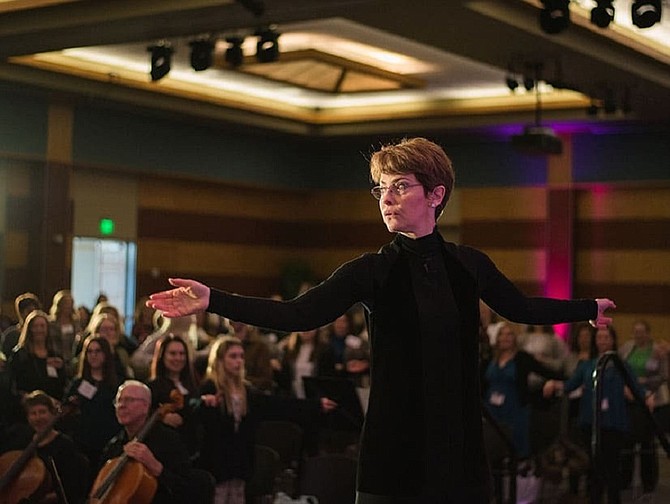 This year's event, which will be fully virtual, is themed 'Innovation in a Changing World'
by Nicole Shearer
The Ozmen Center for Entrepreneurship in the College of Business at the University of Nevada, Reno has attracted some of the brightest female business minds for its next International Women's Entrepreneurship Symposium: Innovation in a Changing World.
The completely virtual event is set for International Women's Day, from 8 a.m. to 2 p.m., Monday, March 8. It will include speakers from seven U.S. cities, eight countries and four continents.
"Early data is emerging that women entrepreneurs have been hit disproportionately hard by the COVID-19 pandemic," Jeannie Reeth, event organizer, said. "Our mission is to build a global community to support the creation and growth of women-founded companies across all geographies and industries. This conference is designed to do just that by offering attendees an affordable way to gain applicable advice, inspiration and practical solutions they can apply to their businesses right away.
"Additionally, we offer virtual interactive networking opportunities where attendees can meet and seek advice from fellow entrepreneurs and investors."
According to PitchBook, female-founded companies garnered only 2.7% of venture capital dollars in the past year. In the third quarter of 2020, venture funding for female founders hit its lowest quarterly total in three years, while overall venture capitalist investments remained on pace with prior years.
Read the entire article in the NNBW: https://www.nnbw.com/news/2021/feb/05/ozmen-centers-international-womens-entrepreneurshi/