James Kosta woke up at 5 a.m. to the sound of someone pounding on his door. Groggy and naked, he opened the door and was tackled by members of an FBI tactical team, armed with MP5 submachine guns, who started securing all his computers. Kosta was 14 years old.
Kosta's life has often played out like some surreal video game. At 13 years old, he emancipated himself from his parents, only to be busted by the feds one year later for illegal hacking. After his release, Kosta worked for the CIA, and by 24, he was a tech entrepreneur making millions. Today, Kosta, 37, runs 3G Studios Inc., a video game business that's set to pull in $10.5 million in revenue this year.
But startup success wasn't what Kosta expected for himself as a teenager facing 45 years of jail time for 45 counts of technical burglary, including hacking into the systems of major banks, GE and IBM. When a judge gave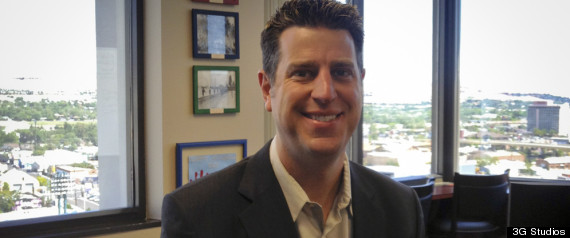 him a break, Kosta seized the opportunity to turn his life around. HuffPost Small Business found out how Kosta's intense reality eventually led to virtual success.
Why did you seek emancipation from your parents?
I was making money from consulting work, so I approached the school with the idea of formalizing the high school computer club I had started into a business. By my 13th birthday, I was earning about $1,500 a month … and spending money with friends, coming home late, skipping school. When I had an 18-year-old girlfriend, my parents said if I lived under their roof, I'd have to concentrate on school, give up my girlfriend and shut down my business. I went to court and proved to a judge I was responsible enough to be on my own.
Read entire story here